Certero for Cloud
Protect against the growing risks of Cloud Sprawl, Shadow IT & Bill Shock by extending your SAM & ITAM programs to the cloud
Track your increasing SaaS spend where it counts most 
Certero for Cloud extends the ITAM and SAM capabilities of the Certero Unified Platform to help you manage the key strategic SaaS applications in use across your organization.
While the number of SaaS apps in use across the business is growing, most organizations will invest the vast majority of their SaaS spend in a handful of apps and suites like Office 365, Salesforce, ServiceNow, Slack, Okta, G-Suite and Adobe Creative Cloud.
That's why Certero for Cloud is optimized to focus your priorities on where the most substantial savings can be made.
Why Certero for Cloud is right for you?
Focus on your strategic SaaS investments
Create a holistic view of all software use
Eliminate unnecessary spend
Deploy standalone or as fully-integrated ITAM
Take control of spend without the noise
Manage on-prem & SaaS in a single UI
Identify unused & under-used subscriptions
Part of the Certero Unified Platform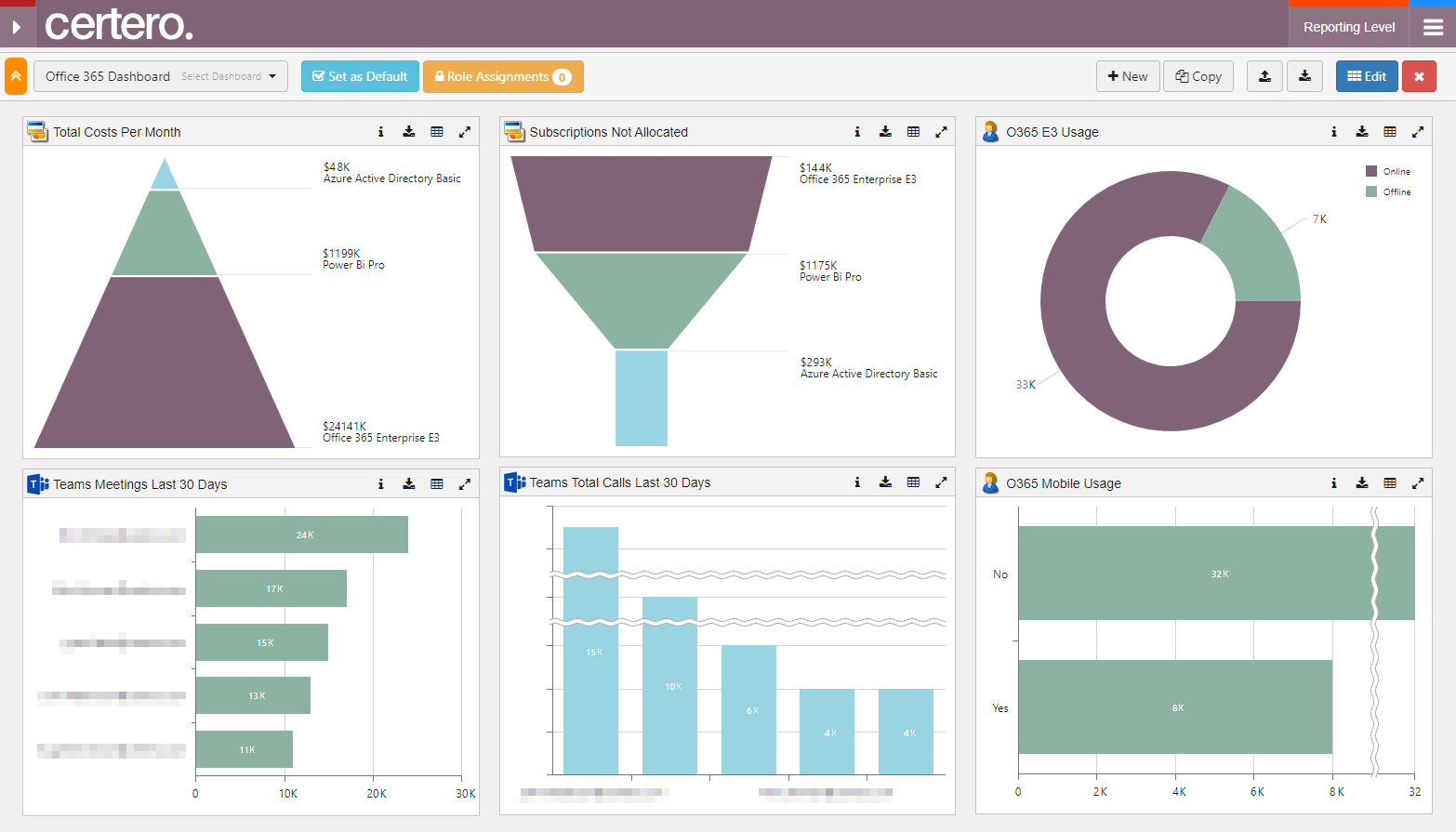 Visibility of your Office 365 estate
Certero for Cloud includes dedicated modules for your biggest SaaS spends, moving significantly beyond simply knowing that a SaaS application is in use to bring you detailed information on adoption, consumption, spend and opportunities for optimization.  
To provide wider coverage for corporate-approved SaaS applications, Certero for Cloud integrates with single-sign-on (SSO) platforms such as Okta to deliver detailed usage information from across the wider SaaS estate.  
Supported SaaS apps include (click to expand):
test
+ Salesforce
Certero for Cloud helps you track the adoption and consumption of all your Salesforce subscriptions across multiple instances, tracking user activity and monitoring metrics such as page views and spend. It empowers you to optimize: 
Spend vs Productivity

Environment Health

License Allocation

Functionality Utilization
Certero for Cloud gives you a single view of important information such as profiles and roles usage, permissions, objects and packages – all key indicators of user adoption, service health and spend optimization.
Learn more about managing Salesforce subscriptions with Certero for Cloud
+ Okta
Certero for Cloud both empowers you to manage Okta users and subscriptions and all SaaS apps managed through the Okta single sign-on solution. This makes it easy to manage a wider range of SaaS apps without the need to create additional API connectors or integrations. Any new SaaS applications added to Okta will automatically be discovered and added to the SaaS inventory, complete with users and usage information.
In addition to the dedicated modules provided by Certero for Cloud, the Okta integration empowers you to extend your SaaS coverage to Okta-managed applications like:
Yammer

Zoom

Docusign

Concur

Github

Jiri and more
+ Office 365
Certero for Cloud gives you a rich dataset of Office 365 subscription and consumption information, helping you to optimize one of your largest end user computing spends, including: 
Reclaiming redundant subscriptions

Improving joiners & leavers processes

Identifying unused applications & features

Right-sizing subscription types to user needs
Certero for Cloud opens up a world of Office 365 management data not readily available through the Office 365 portal.
Learn more about optimizing your Office 365 subscriptions with Certero for Cloud
+ G Suite
Certero for Cloud gives you the visibility of domains, users, activities, subscriptions and costs you need to optimize your spend on Google G Suite:
Track expenditure
Identify available subscriptions
Resolve duplicate licenses
Track storage usage
Now you can manage G Suite alongside your other major SaaS investments in a single console, reduce the overhead of extending your SAM program into the cloud.
Learn more about taking charge of G Suite spend with Certero for Cloud
+ Adobe Creative Cloud
Manage your expensive Adobe subscriptions and ensure they are right-sized to actual user requirements. Eliminate expensive premium subscriptions while ensuring that users have access to the features and apps they really need.
Other SaaS applications supported by Certero for Cloud:
Box

 

Dropbox

 

Slack

 

Tableau 

 

Wrike

 

 

Zoom 

 
Discover the Power of Certero for Cloud