Get your hands on the Certero Unified Platform!
If you were expecting to download a trial version of our products, sorry we don't do that. But that doesn't mean you can't get your hands on our products.
​We encourage anyone interested in our Unified Platform and its ITAM and SAM capabilities to do exactly that, through the process of a guided Proof of Concept. You not only get the opportunity to see Certero in action and use your own data, you get the benefit of access to a qualified Certero consultant to help ensure that your experience is a great one.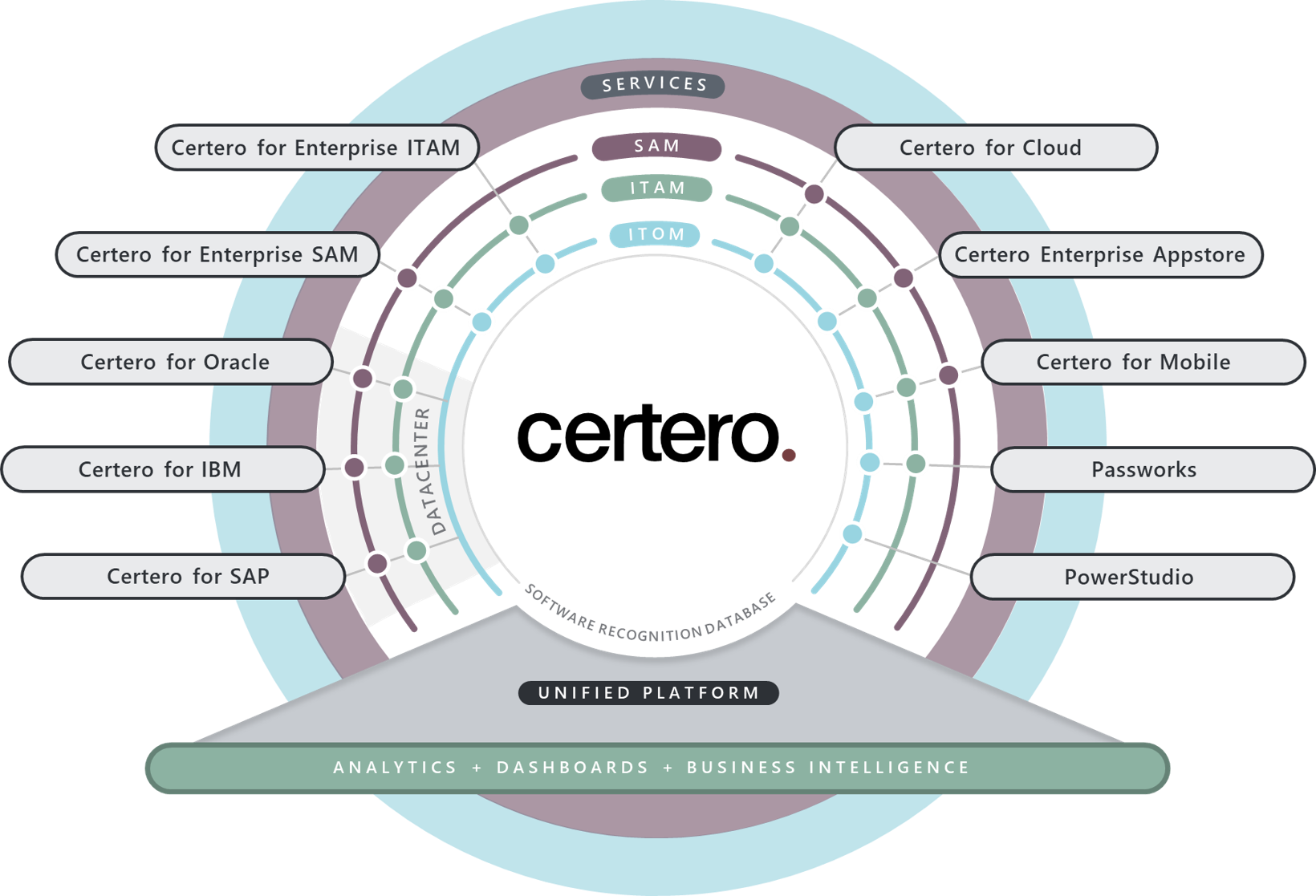 All Certero Products are available for PoC
Why do we offer Proof of Concepts and not Free Trials?
Unlike a free download, which often has no agenda or concrete outcome, a Proof of Concept is a carefully-managed process with defined scope, timescale, owners and success criteria.
Most Certero customers opt for a Proof of Concept prior to purchase, so it's a critical part of a successful customer journey. It gives you a chance to get a feel for using the products in the real world, to test them against your own use cases and to really test the capabilities of the Certero products.
Even if you're relatively early in your buying journey, a Proof of Concept can help you understand the art of the possible and help inform your tools selection criteria.
What does a Certero Proof of Concept look like?
Depending on your business case and product requirements, a Certero Proof of Concept can take different forms. The one constant is that all Certero Proof of Concepts have:
A fully defined scope
Clearly defining which of your platforms, devices and vendors to include, and how the project will be structured
Agreed timescale
Usually 30 days, all Proof of Concept projects have a fixed time frame in which you can assess the benefit to your organization
Approved success criteria
If you don't have pre-defined success criteria, our consultants will help you decide on what these should be
Dedicated PoC team
All PoCs have a dedicated team assigned from Certero, with the necessary resources to meet the scope and success criteria
Typical Proof of Concept scopes
While there is no 'typical' Proof of Concept, below are two example scopes that would be quite common for a Certero PoC project:
Partial estate discovery and inventory
Showcasing capabilities to find unknown devices and to perform full inventory on target device types.
Vendor-specific license optimization
Including partial estate inventory, sample license upload and indicative reconciliation (ELP).